Main Columns
Mon, May 29, 2023


CBCC Held its 5th Annual Gala

The CBCC's 5th Chinese Business Excellence Awards & New Year Celebration Gala was held 6-11pm, Friday, Jan 22, 2010 at Hilton Hotel, 8500 Warden Avenue Markham, ON L6G 1A5, Canada. Over 600 people participated in the event.

This year's Presenting Sponsor is the Bank of Nova Scotia.

As the annual event is held early in the year, it is always one of the largest in the Chinese community during the season of Chinese new year celebration in the Greater Toronto Area. As always, the event was covered by all major Chinese media in Canada including TVs, daily newspapers, weekly news, web TVs and Web news.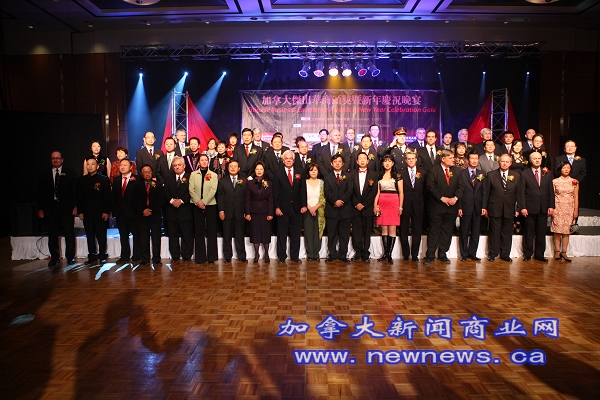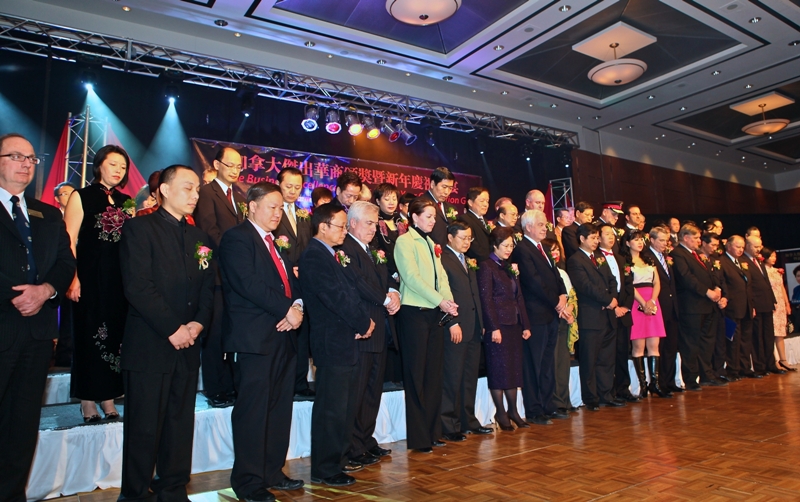 Moment of silence for Haiti earthquake victims

This year¡¯s award winners are: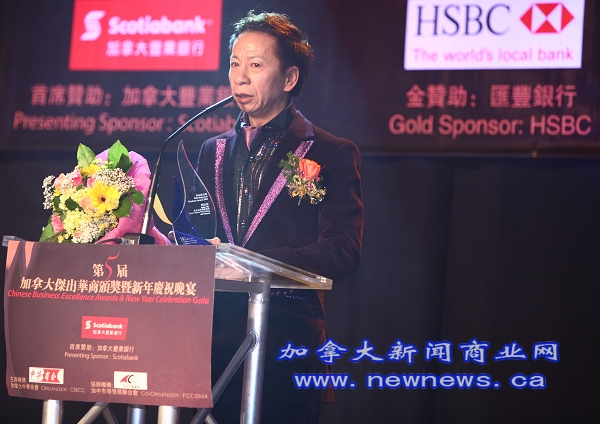 Most-Improved Business Award:
Jacky Ma
Crown Prince Fine Dining and Banquet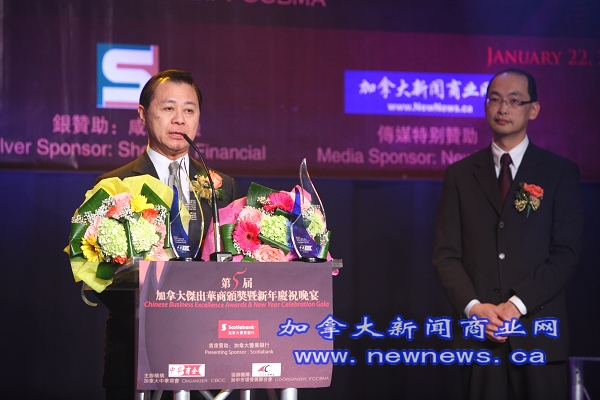 Best Consumer Business Model Award:
Allen Wong & Raymond Tam
Allen Wong & Associates/Celesity Financial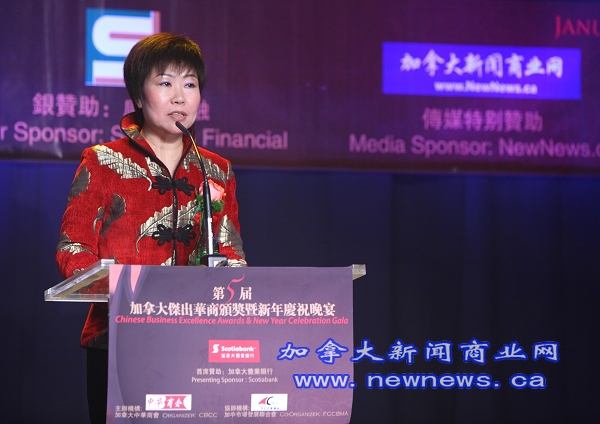 Entrepreneurship Award:
Shu Guo
Hi-Bridge Consulting Corporation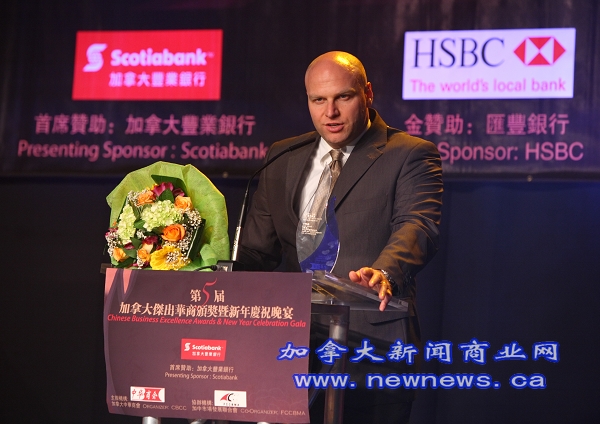 Person of the Year in overseas business
Tommy Gong (represented by his colleague)
Shanghai Tommy Real Estate Development Co., Ltd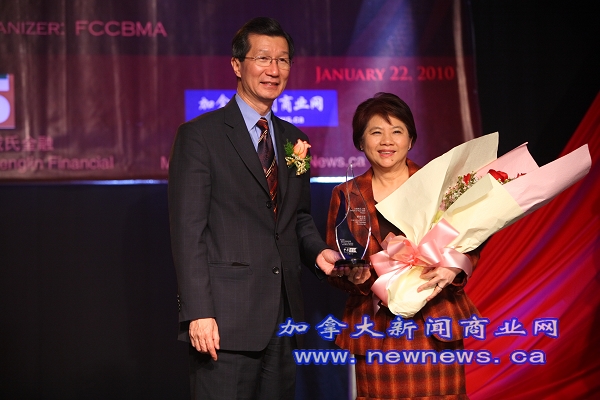 Person of the Year in Finance:
Irene So
RBC Dominion Securities Inc.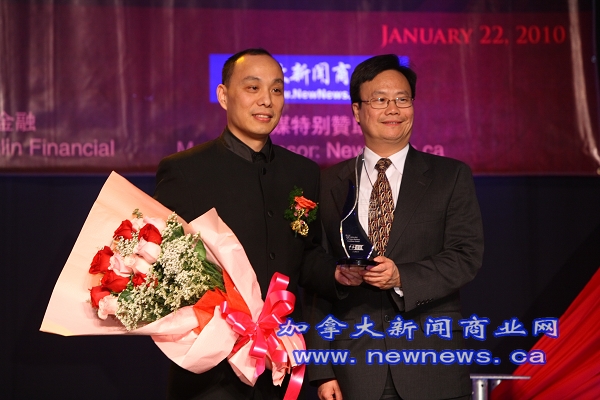 Person of the Year in International Business:
Edward Gong (left)
Edward Enterprise International Group Inc.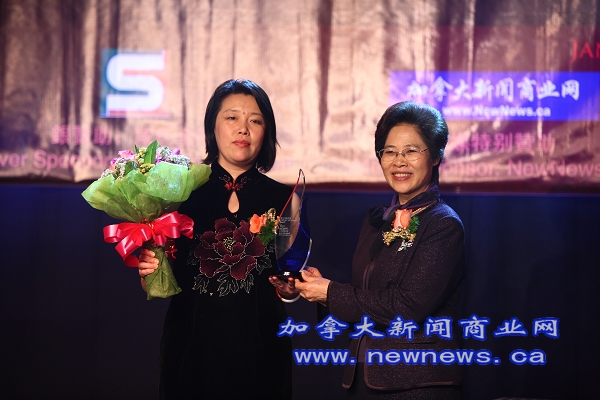 Person of the Year in Mining
Bofeng Ding (represented by wife)
Beijing Rich Gold Investment Co. LTD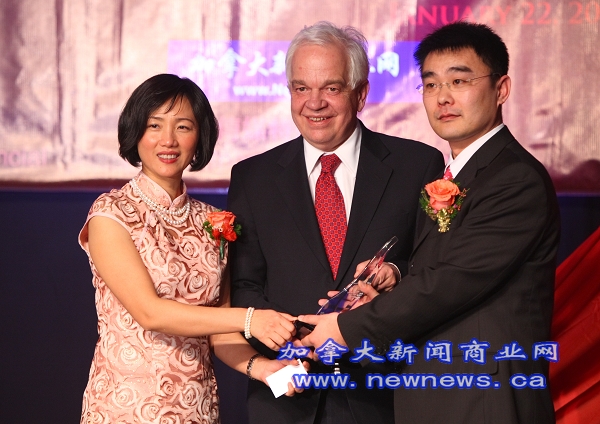 Person of the Year in Energy
James Jiang (right of picture)
Canada Energy Corporation