The CBCC's 7th Chinese Business Excellence Awards & New Year Celebration Gala was held 6-10pm, Saturday, Jan 14, 2012 at Hilton Hotel, 8500 Warden Avenue Markham, ON L6G 1A5, Canada. Over 600 guests attended and shared success stories in the Chinese business community. As the annual event is held early in the year, it is always one of the largest in the Chinese community during the season of Chinese new year celebrations in the Greater Toronto Area. As always, the event was covered by all major Chinese media in Canada including TVs, daily newspapers, weekly news, web TVs and Web news.

The CBCC is grateful to all sponsors, including Scotiabank, General Motor Dealer Association of Toronto and District, TMX Group, TD Waterhouse, Sunny Supermarket, Shenglin Financial Inc., Gananoque Boat Line£¬ Hoselton Studio Limited, Concord Adex Inc. Goldenmount Capital International Inc., Bronte College, Can Home Group, iTALK BB, and many more.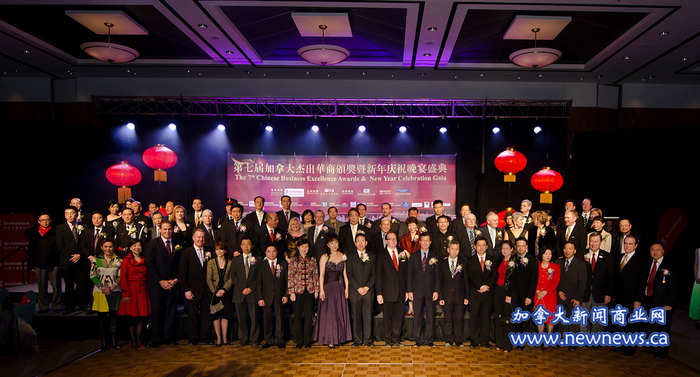 Award winners, sponsors, distinguished guests, organizers on the stage



Person of the Year Winner: Bozhong Ding (2nd from left), Canada Evertech Inc., sponsored by Scotiabank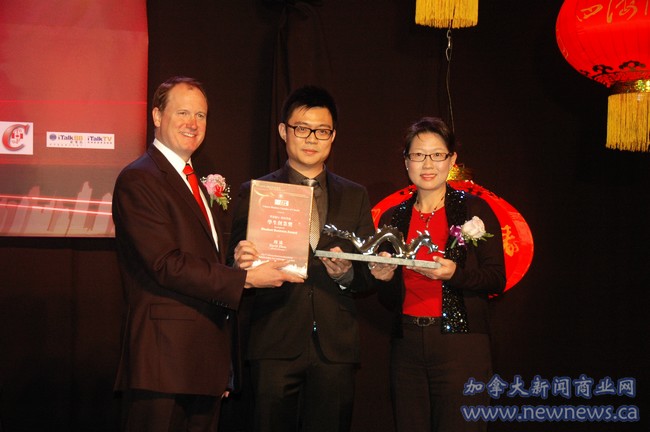 Student Business Award Winner: David Zhou (middle)£¬ePowerhouse, sponsored by Scotiabank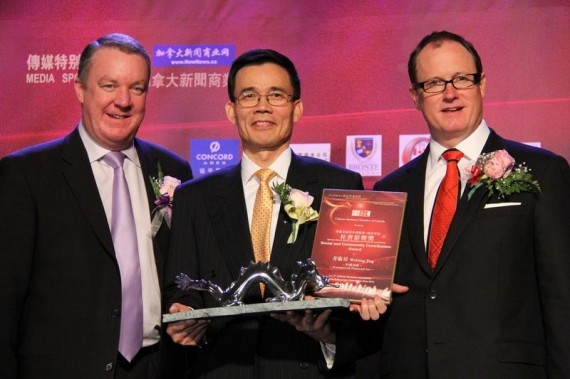 Social and Community Contribution Award Winner: Weixing Jing, Fortunewell Financial Inc.£¬sponsored by General Motor Dealer Association of Toronto and District.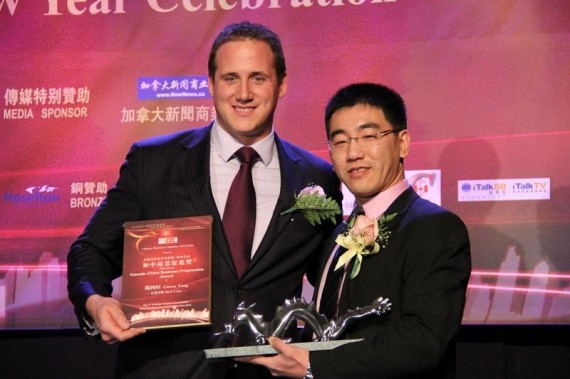 Canada-China Business Progressive Award Winner: Crown Yang (right), Jia-E Corp., sponsored by TMX Group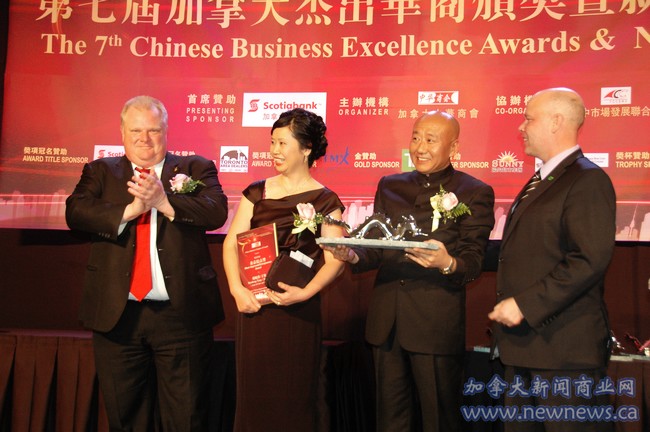 Most-Improved Entrepreneur Award Winner: Xiaohong Yang & Jin Ding, Gate 403 Bar and Grill, sponsored by TD Waterhouse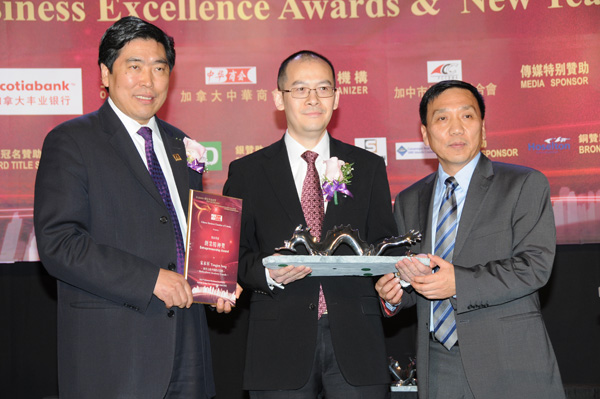 Entrepreneurship Award Winner: Yongjun Song (middle), Multicultural Academy Canada, sponsored by Shenglin Financial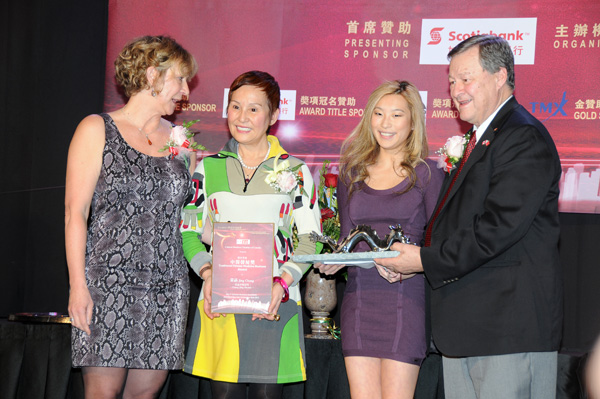 Traditional Chinese Medicine Business Award Winner: Jing Chang (2nd from left), Chang Jing Health, sponsored by Gananoque Boat Line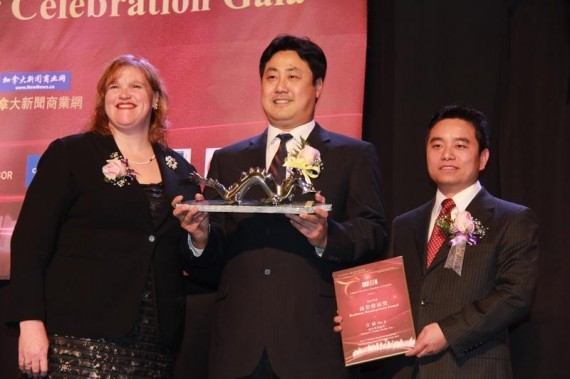 Business Development Award Winner: Bin Ji (middle), Master¡¯s Choice Realty Inc., sponsored by Sunny Supermarket and Hoselton Studio Limited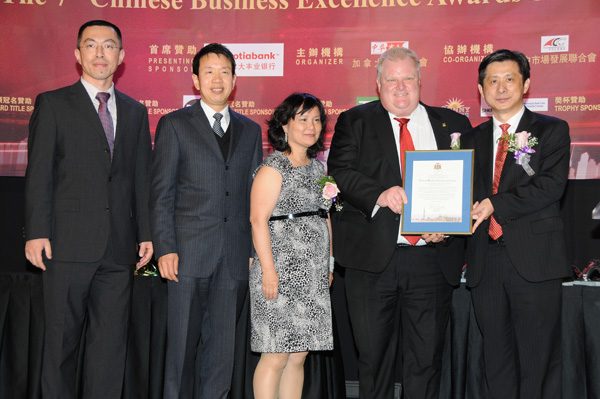 CBCC organizers (from left: Sunny Sheng, Sean Hu, Leona Xing and Benson Wong) receiving Certificate from Toronto Mayor Rob Ford (2nd from right)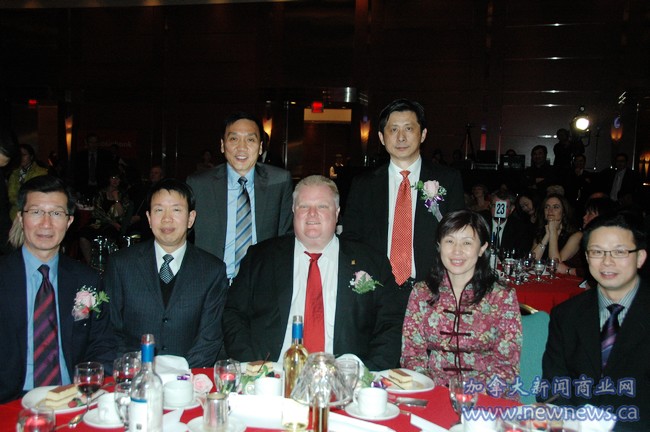 Part of distinguished guests: Ontario Tourism and Culture Minister Michael Chan (1st from left), Toronto Mayor Rob Ford (middle), and Chinese Commercial Counsellor Liu Yi (2nd from right)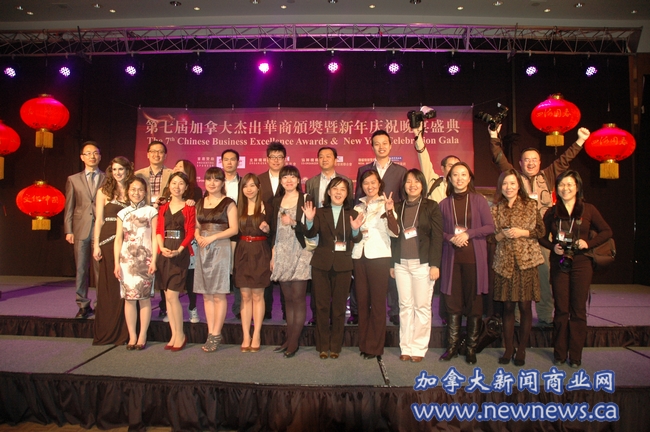 The CBCC is thankful to all our volunteers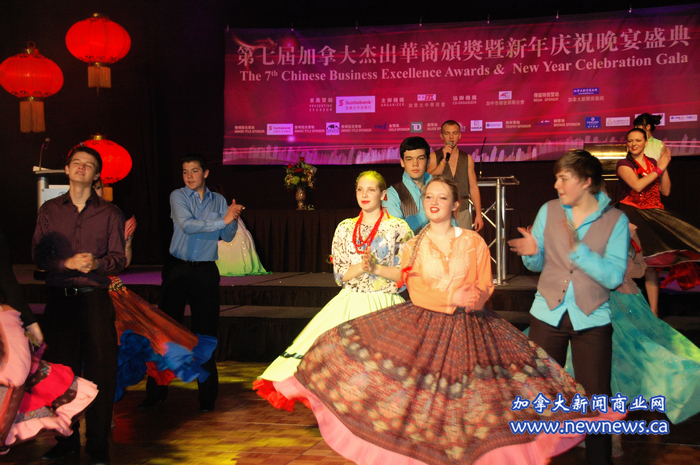 Professional performances