The CBCC's 8th Chinese Business Excellence Awards & New Year Celebration Gala was held 6-10pm, Saturday, Jan 12, 2013 at Hilton Hotel, 8500 Warden Avenue Markham, ON L6G 1A5, Canada. About 800 guests attended and shared success stories in the Chinese business community. As the annual event is held early in the year, it is always one of the largest in the Chinese community during the season of Chinese new year celebrations in the Greater Toronto Area. As always, the event was covered by all major Chinese media in Canada including TVs, daily newspapers, weekly news, web TVs and Web news.
The CBCC is grateful to all sponsors, including Scotiabank, General Motor Dealer Association of Toronto and District, Sunny Supermarket, Goldenmount capital Interational Inc.,  Hoselton Studio Limited, Bronte College,

Concord Pacific Group Inc.

, Hengjie Accounting Firm, Shenglin Financial Inc., York Alliance Inc., and many more.

Singing National Anthem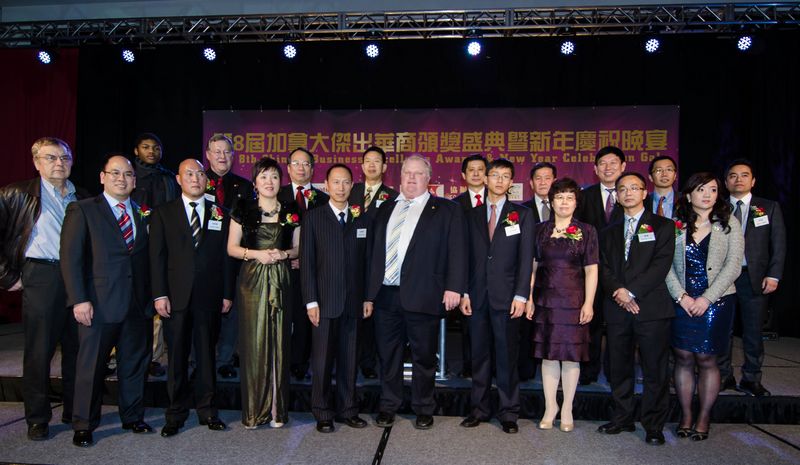 Award Winners, Sponsors, Distinguished Guests, Organizers on the Stage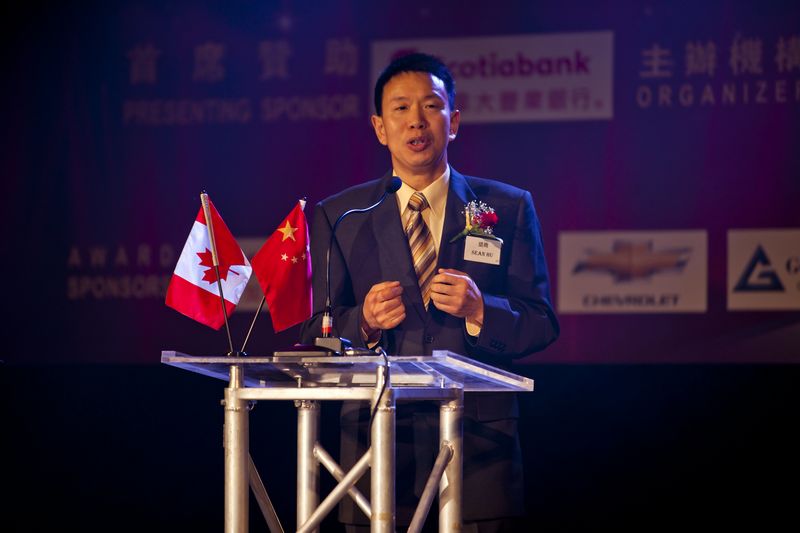 CBCC Founding President and the Honorary Chair of the 8th CBEA Mr. Sean Hu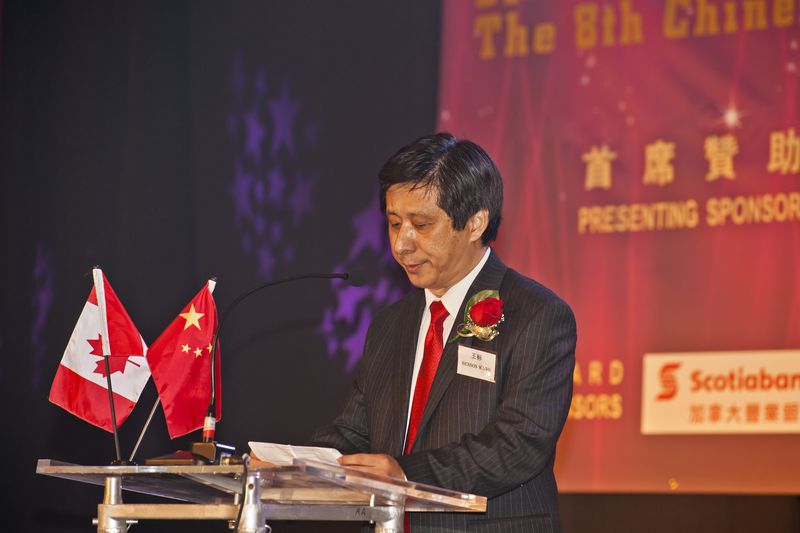 The Executive Director of the 8th CBEA Mr. Benson Wang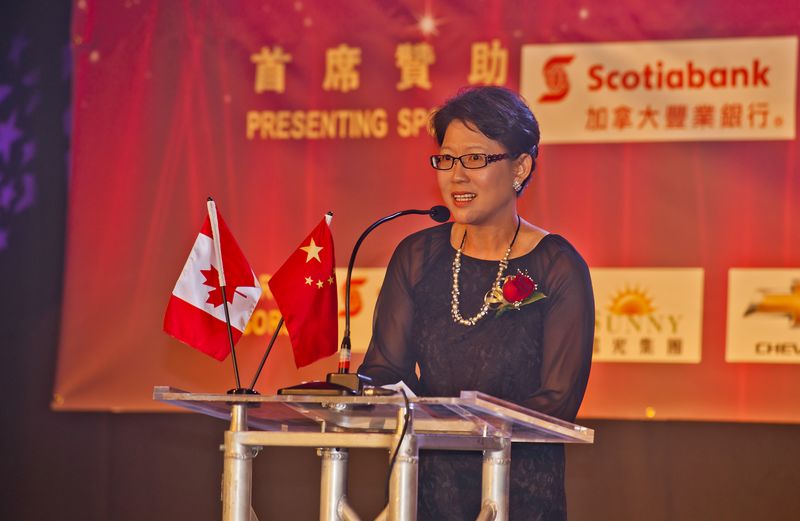 Ms. Albrey Yeung, Director of Asian Banking of Scotiabank, the Presenting Sponsor of the 8th CBEA

Member of Parliament and Parliamentary Secretary to Minister of Immigration and Citizenship, Mr. Chungsen Leung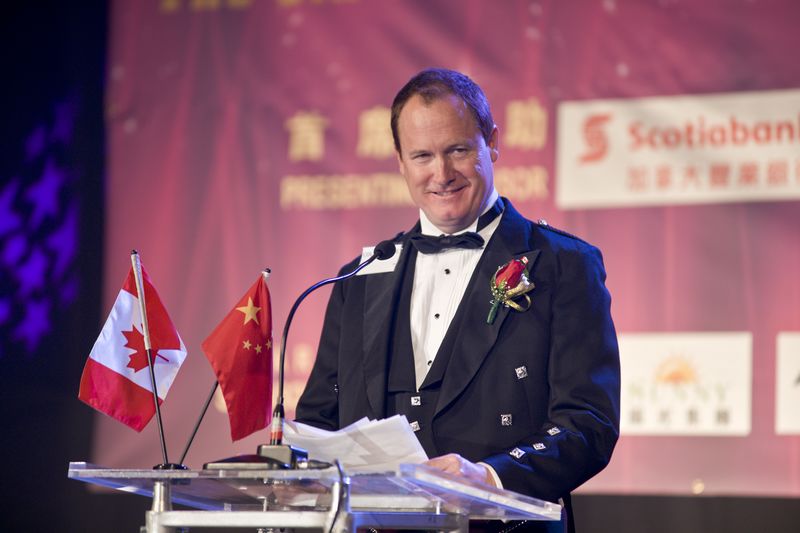 MP and Parliamentary Secretary to the Minister of Health Colin Carrie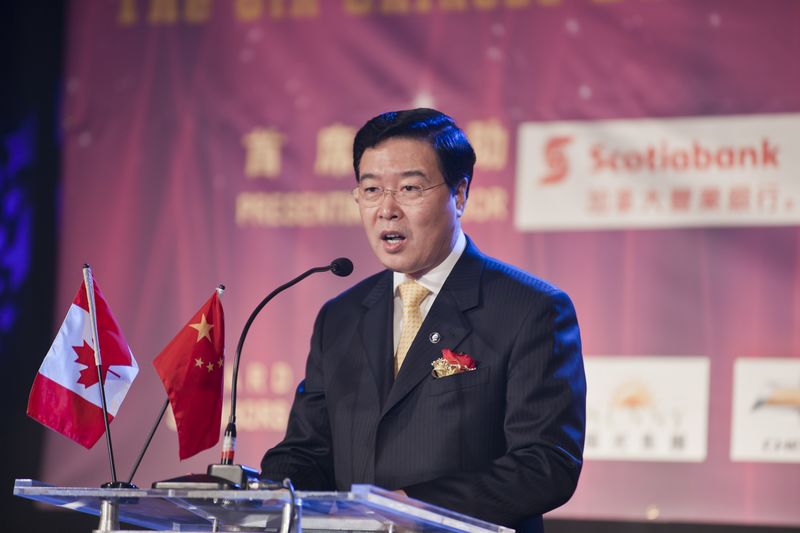 Consulate-General of the People's Republic of China in Toronto Mr. Fang Li

CBCC receiving Certificate of Honor from MP Chungsen Leung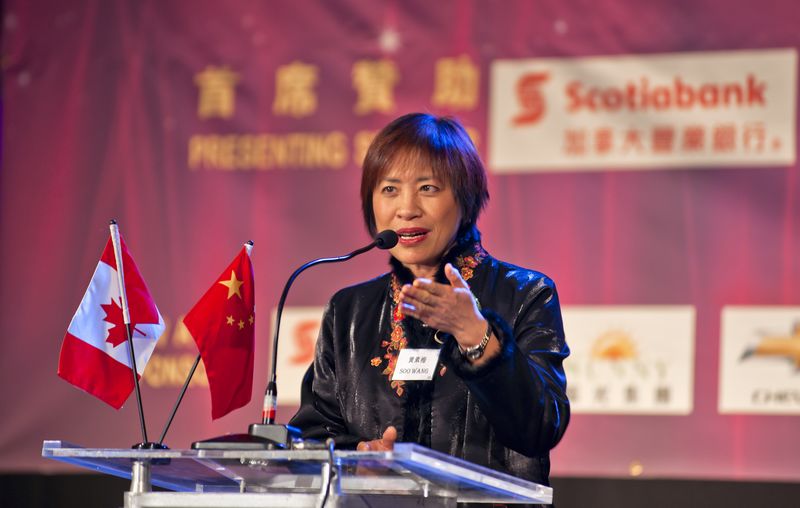 MPP Ms.Soo Wong,the representive of Premier of Ontario McGuinty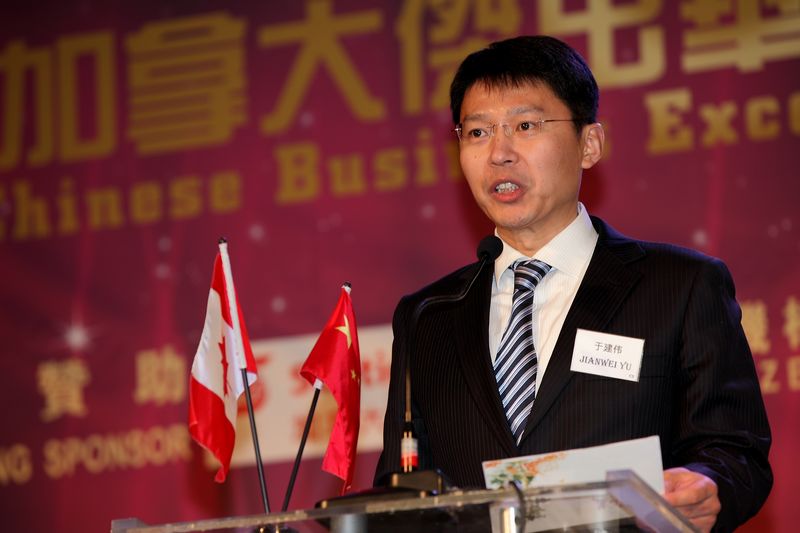 Commercial Counsel of the People's Republic of China in Toronto Mr. Jianwei Yu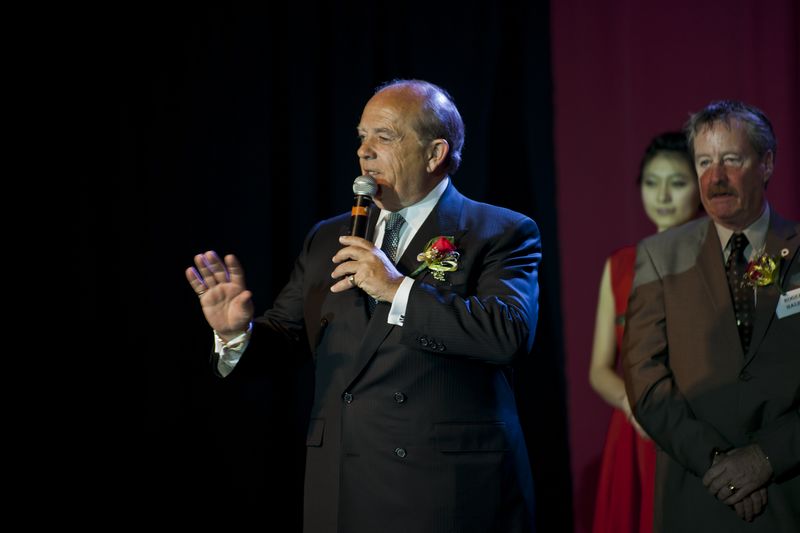 Chairman at Durham Regional  Roger Anderson and Other 18 Mayors Made Speeches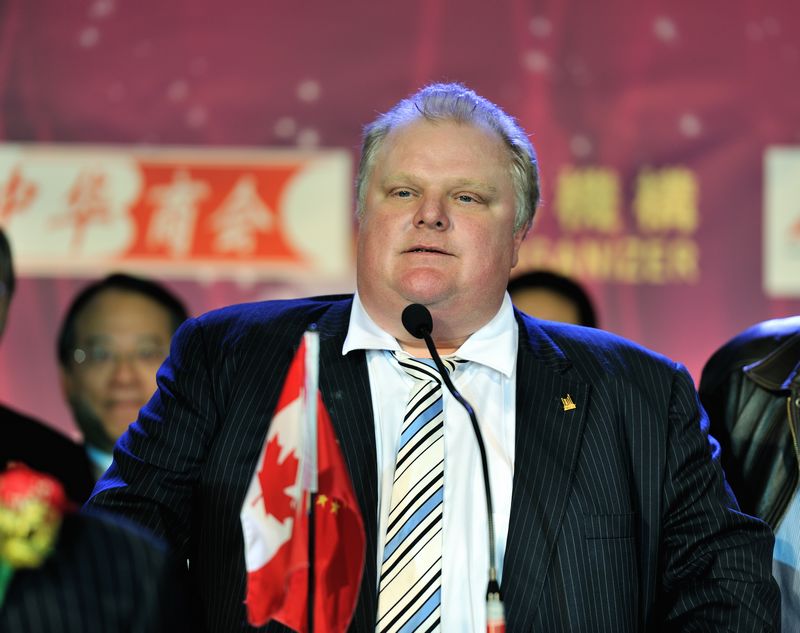 Toronto Mayor Rob Ford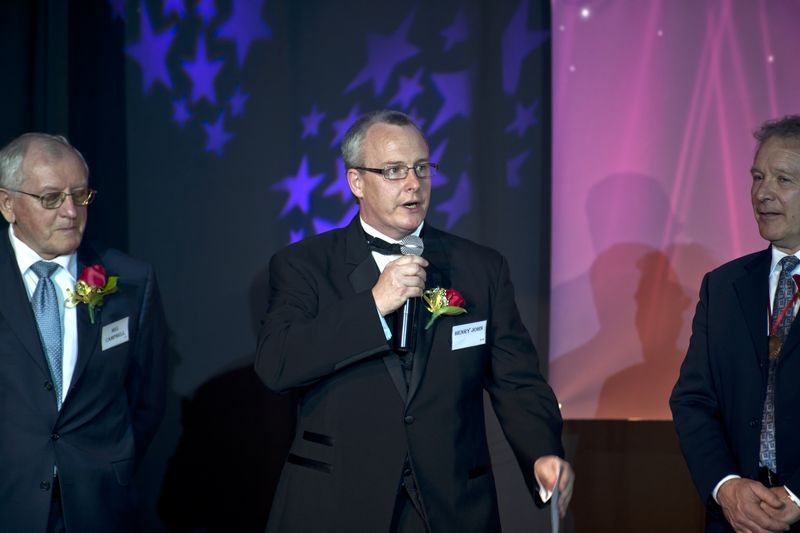 Mayor of Oshawa Henry John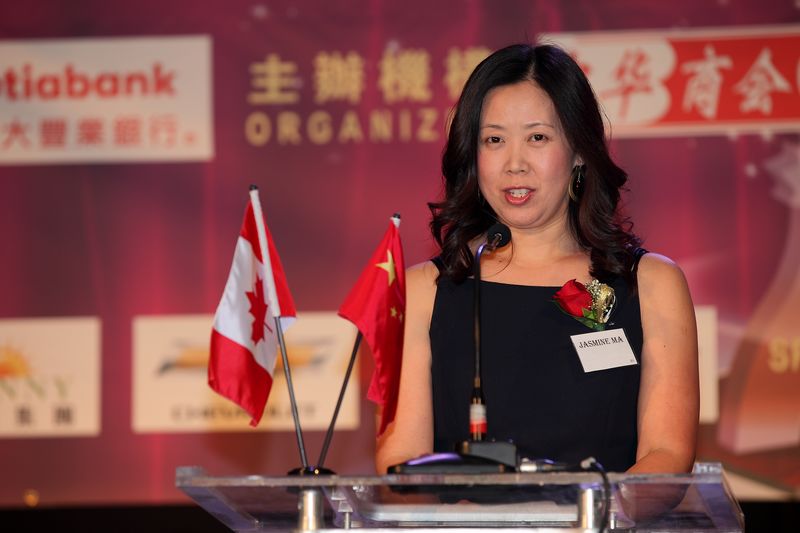 Awards sponsor of the 8th CBEA financial manager at General Motors of Canada Ms. Jasmine Ma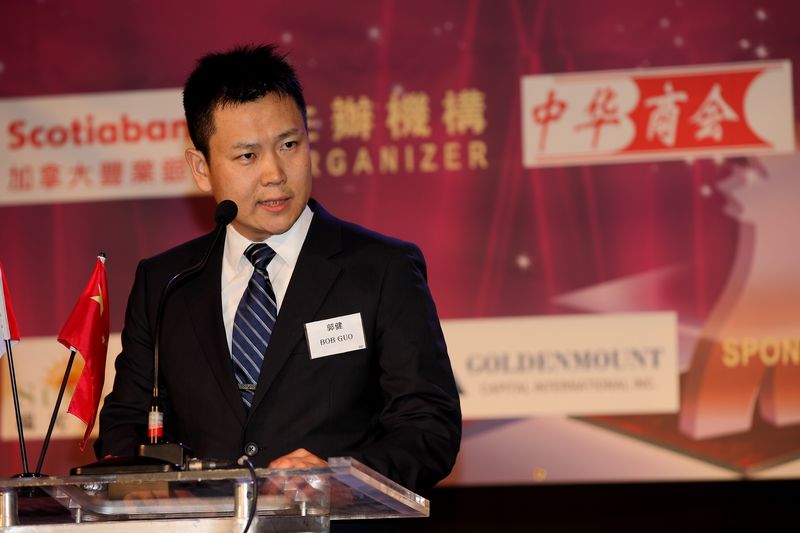 President of Goldenmount capital Interational Inc. Mr. Bob Guo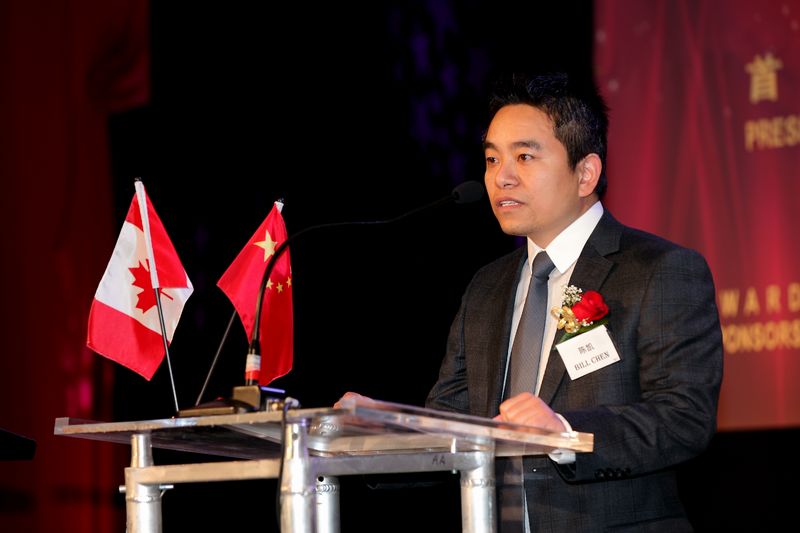 President of Sunny Group Enterprise Inc. Mr. Bill Chen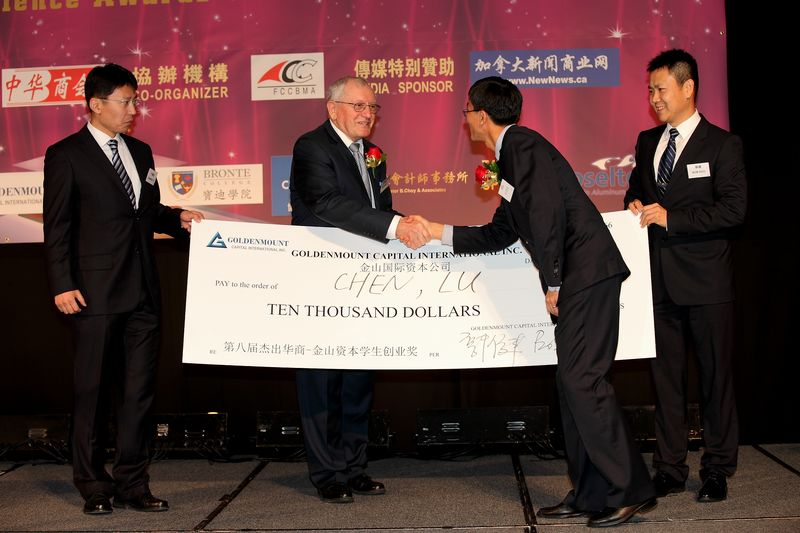 Bob Guo, Jianwei Yu and the Mayor of Municipality of Leeds and the Thousand Islands Mr. Frank Kinsella Rewarded Student Business Award Winner with $10,000 Bonus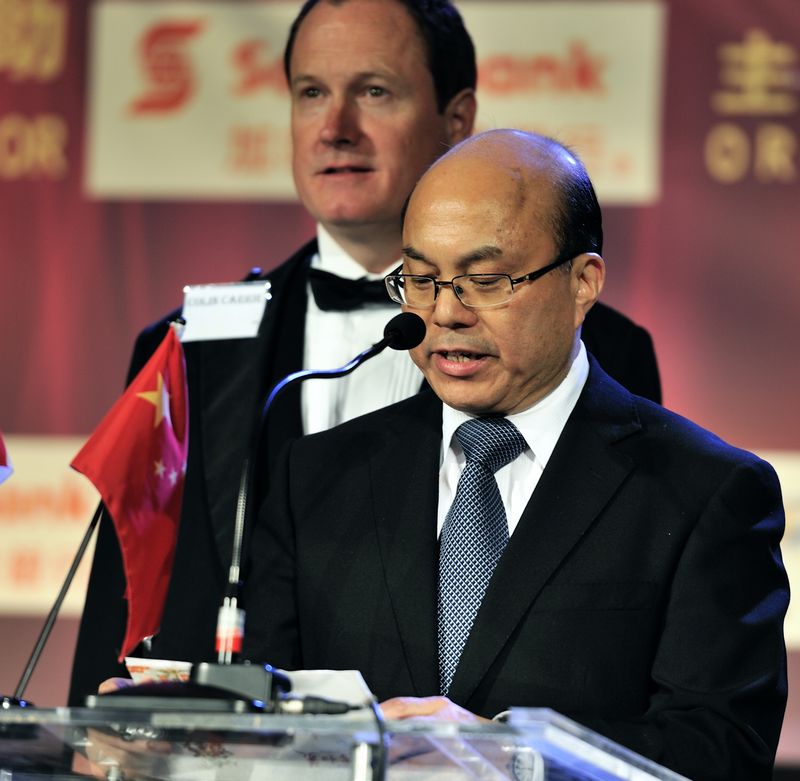 Vice president and CFO of Concord Pacific Mr. Dennis Au-Yeung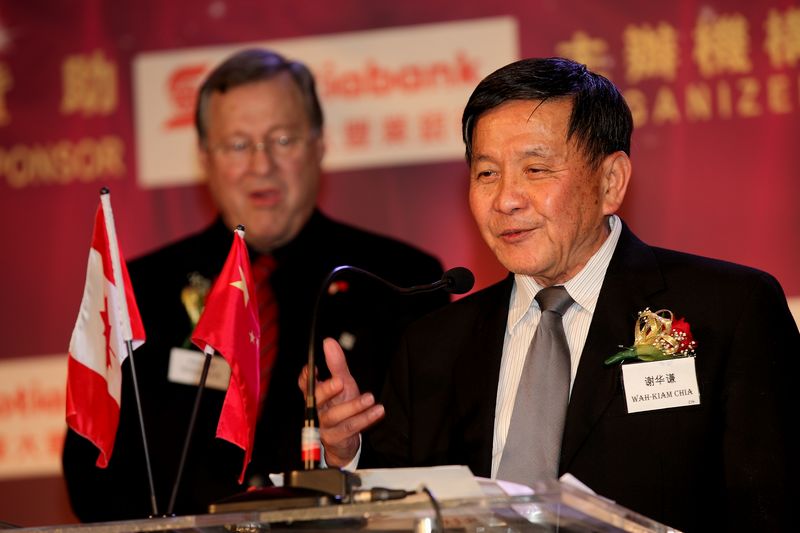 CEO of Bronte College Dr. Huaqian Xie


The 8 Award-Winners of the 8th CBEA: 
1.  JOHN NG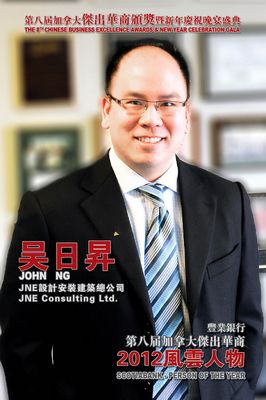 Scotiabank --Person of the Year
JNE Consulting Ltd.
2.  BANGGU JIANG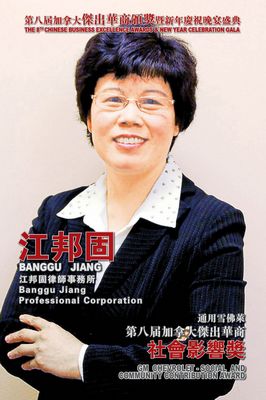 GMChevrolet--Social and Community Contribution Award
Banggu Jiang Professional Corporation
3.  YUDE XING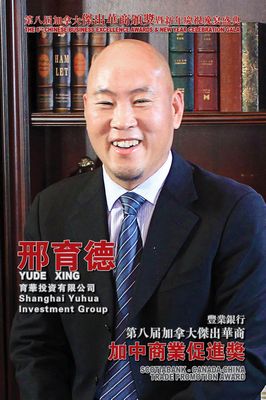 Scotiabank --Canada-China Trade Promotion Award
Shanghai Yuhua Investment Group
4.   LIN LU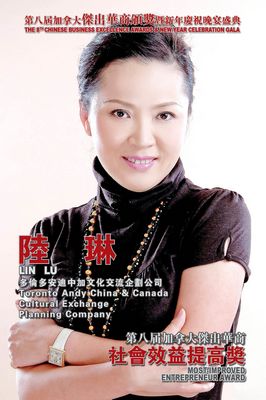 Most-Improved entrepreneur Award
Toronto Andy China & Canada Cultural Exchange Planning Company
5.   LU CHEN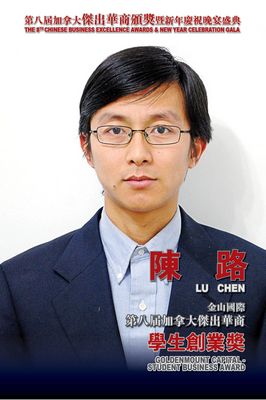 Goldenmount Capital --Student Business Award
Chipcare Corporation
6.  LILY LEE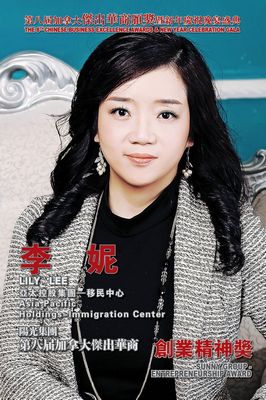 Sunny Group--Entrepreneurship Award
Asia Pacific
7.   KEVIN TAO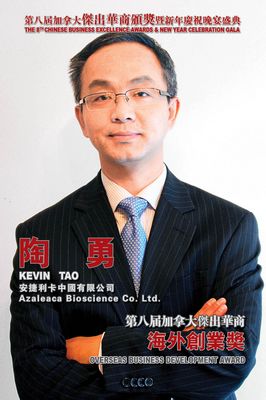 Overseas Business Development Award
Azaleaca Bioscience Co. Ltd.
8.  JASON HU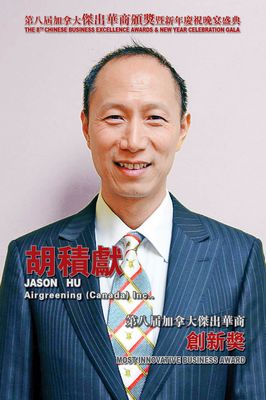 Most Innovative Business Award
Airgreening ( Canada ) Inc.